Schedule of Values &
Invoicing (AR & AP)
Construction Project Management System
Take control of your Schedule of Values billing and properly enter invoices and payment requests, All before sending information to accounting.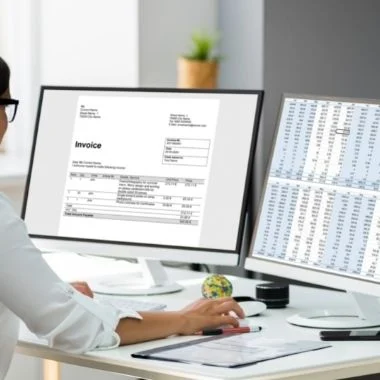 One of the Spitfire Project Management System's greatest strengths is its ability to integrate with several major accounting packages, providing total communication between the financial and non-financial aspects of your project. This means that all appropriate team members can enter and/or review pay applications and pay requests on a project even if they don't have access to the accounting system. In addition, Spitfire always provides previous information on each new pay application and pay request for more clarity and to save time.
Pay Applications (AR)
Create each Schedule of Values (SOV) billing from vendor invoices or PM submission, as appropriate.

Work within a Microsoft Excel-based SOV workbook.

Review past SOV billing with dates for job progress and percentage of completion.

Easily include change order amounts in your SOV workbook. 

Review sales tax that is automatically added based on project information. 

Easily add and review retention.

Distribute the pay application to all appropriate project participants for review and approval, using templates for consistent layouts.

Automatically acquire an invoice number from your accounting system when the data flows into said system.
Vendor Invoices (AP)
Enter vendor invoices or have vendors submit pay requests directly into Spitfire, on documents that have the subcontract information already there.

Track prior, current and remaining retention, all calculated automatically. 

Cap invoice items to prevent overpaying.  Or configure our soft cap for limited overage, taken from a contingency budget line

Attach PDFs or other files to the Spitfire document for easy retrieval. 

Block payment if the subcontract is out of compliance.

When approved, automatically send information to your accounting system to generate an AP voucher.